Being a football manager is one of the most difficult and challenging jobs right now. There is no margin for error and you are expected to get the results ASAP. Football Managers have to deal with a lot of issues and they just keep piling up. A football manager has too keep the owner(s) of the club happy with the profits and sales via players, the chairman of the board happy with his expenses and transfers, giving the players opportunities and getting the results, which in turn with keep the fans happy.
With great money, comes great pressure. Here is the list of the Top 10 Highest Paid Football Managers of 2013.
10. Manuel Pellegrini – Manchester City €4.2 million
It's a surprise that Manchester City's Manuel Pellegrini is at number 10 on this Highest Paid Football Managers list considering City have spent over £1000 million, ever since the club had been taken over by Mansour bin Zayed Al Nahyan. This is Manuel Pellegrini's first season in charge of Manchester City and the only cup that he could win is the League Cup. On 2nd March 2014, it could be an all Manchester affair at Wembley Stadium, London when Manchester United meet Manchester City . Will the "League Cup" 2013-14 be Manuel Pellegrini's first trophy for Manchester City or would be Davis Moyes' first trophy for Manchester United.
9. Jürgen Klopp – Borussia Dortmund – €4.3 million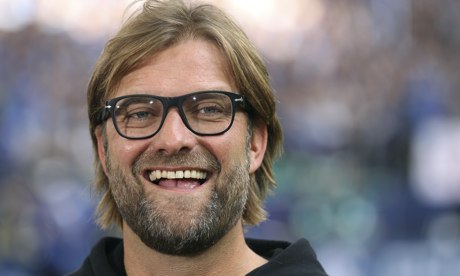 Borussia Dortmund signed Jürgen Klopp on 1st of July 2008 and two seasons later, the German won the Bundesliga (2010–11, 2011–12), the DFB-Pokal 2011–12 and the DFL-Supercup in 2013.
8. Gerardo Martino – Barcelona – €5.5 million

Barcelona signed Gerardo Martino from Argentine club Newell's Old Boys, which lost in the 2012-13 Superfinal to Vélez Sarsfield. When Barcelona comes knocking, it becomes very difficult to say no. Gerardo Martino accepted the offer and become the 8th highest paid football manager for the year 2013.
7. David Moyes – Manchester United – €5.9 million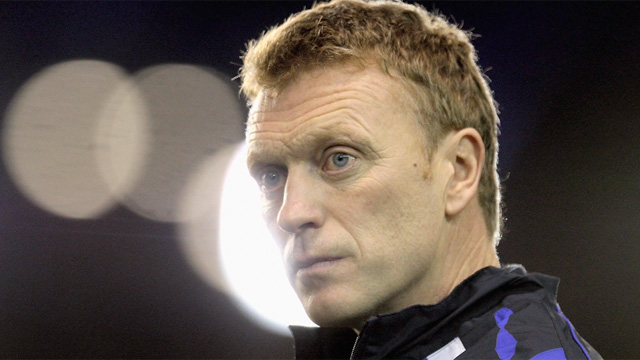 David Moyes managed Everton for 11 years (2002–2013) and even after a decade the Scotsman failed to win any trophy for the Blues. On 8th May 2013, Manchester United's legendary manager Alex Ferguson retired after 26 years in charge where he won 38 trophies. The next day, United announced, David Moyes (a close friend of Ferguson) as their new manager. It is going to be very difficult for David Moyes to stay as manager of Manchester United if they do not qualify for the 2014-15 Champions League.
David Moyes is on no.7 of this highest paid football managers 2013, hope no.7 is a lucky number for the Scotsman.
6. Carlo Ancelotti – Real Madrid – €7.6 million
Carlo Ancelotti is one of the most high-profiled managers having won the champions league on two occasions (2002–03, 2006–07) for Italian giants Milan. The Italian football manager always gets picked by top clubs around the globe. For example, take his last four clubs that we was in charge. Milan in Italy from 6th of November 2001 to 31st of May 2009 with a 56% win rate, Chelsea in England, from 1st of July 2009 to 22nd of May 2011 with a 61% win rate, Paris Saint-Germain in France from 30th December 2011 to 25th of June 2013 with a win rate of 63% and his current club Real Madrid of Spain.
5. Fabio Capello – Russia – €7.8 million
The former England manager Fabio Capello, is the highest paid national team coach for the year 2013. This is Capello's first national team coaching experience and he has done a pretty decent job with losing only two matches so far. Capello's first competitive match was against Northern Ireland in a 2014 UEFA FIFA World Cup qualification, where Russia beat the Irish 2-0.
4. Arsène Wenger – Arsenal – €8.3 million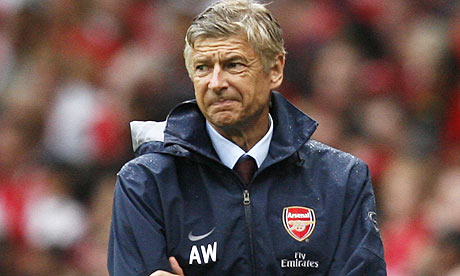 When was the last time Arsenal won a trophy under Arsène Wenger . The answer to that is 8 years and 7 months.The updated days is on ( http://www.sincearsenallastwonatrophy.co.uk/ ) . Rivals make fun of that question and sometimes fans doubt the ability of Arsène Wenger, including die-hard Arsenal fan CNN's Piers Morgan.
The only negative aspect I can think of Arsène Wenger is his stinginess in the transfers of players and buying too many players from France or who have played in the French League. Agree or disagree, Arsène Wenger is on number 5 on this Top 10 Highest Paid Football Managers of 2013 with a a salary of €8.3 million per season.
3. Marcello Lippi – Guangzhou Evergrande – €10 million
On 9th of July 2006, when Italy beat France in the World Cup finals at the Olympiastadion in Germany, Marcello Lippi wrote his name in Italian history by wining the FIFA World Cup for the fourth time in the country's history. Now he is on number 3 on this Top 10 Highest Paid Football Managers of 2013, which a salary of €10.00 million for Chinese club Guangzhou Evergrande.
2. José Mourinho – Chelsea – €10.30 million
In 2004 Chelsea signed José Mourinho from Champions League winners Porto with a £1.7m compensation package for the Portuguese club. Chelsea also offered a salary of €3.66 million for José Mourinho, which made him the highest paid manager at that point of time. A decade later, Chelsea re-signed José Mourinho for €10.10 million, which is €6.44 more than what they signed him the first time.
1. Pep Guardiola Bayern Munich – €17.10 million
Pep Guardiola managed Barcelona from 2008 to 2012 and in his very first season, he won the treble which consisted of the La Liga, the Copa del Rey and the prestigious Champions League. Guardiola won a total 14 titles during his reign in Barcelona . On the 16th January 2013, Guardiola was appointed as the Bundesliga champions Bayern Munich. Even after wining so many trophies for Barcelona , Guardiola will be under tremendous pressure to get those silver wares. The main reason being that before Guardiola, Jupp Heynckes' Bayern Munich won the treble UEFA Champions League, the Bundesliga and the DFB-Pokal.